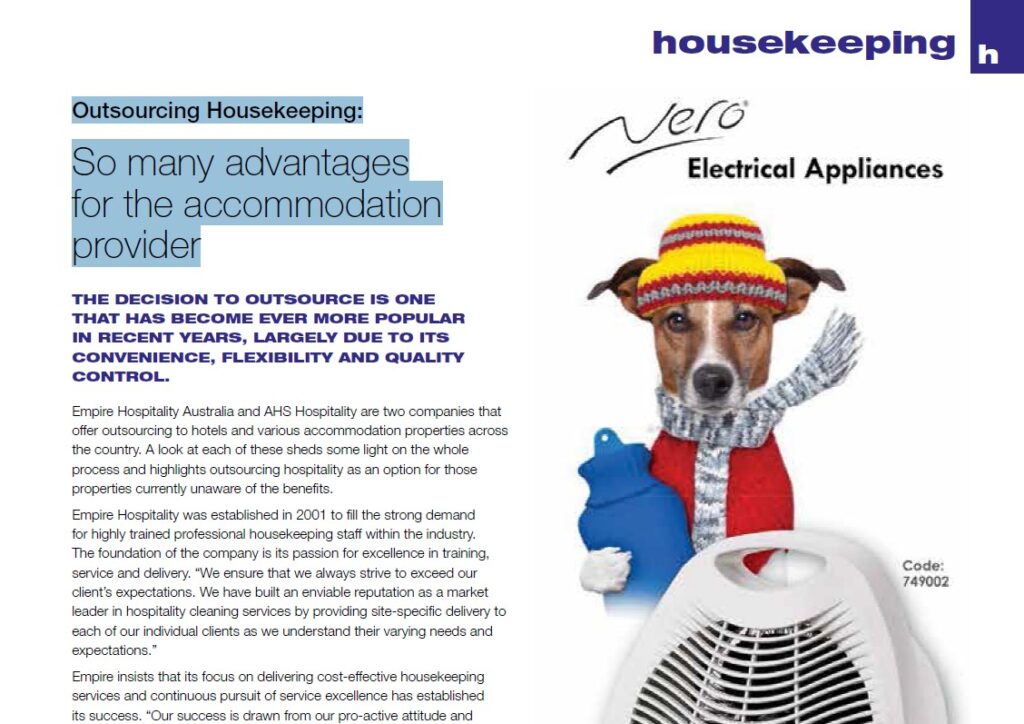 Outsourcing Housekeeping: So many advantages for the accommodation provider
The decision to outsource is one that has become ever more popular in recent years, largely due to its convenience, flexibility and quality control.
Empire Hospitality Australia and AHS Hospitality are two companies that offer outsourcing to hotels and various accommodation properties across the country.
A look at each of these sheds some light on the whole process and highlights outsourcing hospitality as an option for those properties currently unaware of the benefits.