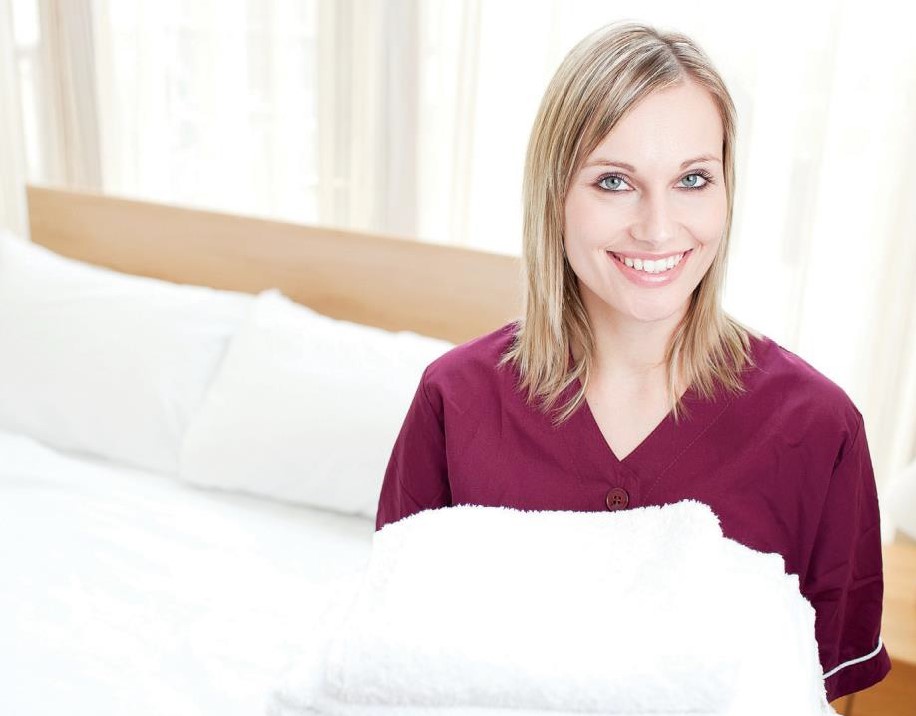 REPUTATION KEY TO MARKET LEADING SUCCESS
Empire Hospitality was established in 2001 to cater for the strong demand for highly trained professional staff in housekeeping within the Hospitality Industry.
We have built an enviable reputation as a market leader in hospitality cleaning services by providing site-specific delivery to each of our individual clients as we understand their varying needs and expectations. This is what separates us from our competitors. We are currently delivering our services in New South Wales, Victoria, Western.Australia & Queensland.
We are more than capable of delivering our services Australia wide and are actively seeking new partnerships in all capital & regional cities in Australia.
Empire Hospitality specialises in providing all levels of highly trained housekeeping staff to hotels, resorts and serviced apartments. We currently have a team of over 1000 trained housekeeping staff servicing our client's needs. Our staff is made up of professional Room Attendants, House-Persons, Mini Bar Attendants, Public Area Cleaners, Turn Down Attendants, Uniform and Linen Room Attendants, Supervisors, Assistant Executive Housekeepers and Executive Housekeepers.
Empire Hospitality provides Housekeeping Staff for the partial or full outsourcing of the entire Housekeeping Department within hotels and serviced apartments. Empire Hospitality's Management is onsite daily, so as to ensure the smooth running of all housekeeping operations. This daily interaction between Empire Hospitality and our clients ensures that the client's objectives are always exceeded.
The benefits to the client in outsourcing are numerous, including but not limited to, the following:
• Quality of housekeeping is guaranteed
– we provide a Housekeeping service which is of a 5 star standard and we pride ourselves on the quality we deliver to you and your guests.
• The client is able to save on their housekeeping costs by eliminating all of their fixed costs attributable to housekeeping, as well as additional
costs that are associated with running the housekeeping department.
• The client is able to eliminate all costs associated with payroll: wages leave entitlements, superannuation, worker's compensation, payroll tax, sick leave, award conditions, annual leave, administration costs, and public liability.
• Costs associated with recruitment and training is eliminated. All staff members are thoroughly trained and experienced in the hospitality industry.
• Indirect costs which are difficult to quantify, such as staff maintenance and wellbeing.
• We are able to reduce housekeeping costs whilst improving housekeeping quality.
The client is therefore able to budget better as costs are directly related to occupancy
– you only pay for the services you need when you need them. Our flexibility allows us to manage the housekeeping workload for you during both the busy and quieter times of the year.
For more information please phone:
(02) 9571 6811 or email: reception@empirehospitality.com.au or visit our website www.empirehospitality.com.au